Mr. Suresh S. Bhadoria, Chairman
From the Desk of Chairman

Index group is an offshoot of Mayank Welfare society nurturing health and education at its best. The group of institutions are situated in a 40 acre campus.

Its programmes in Medical, Dentistry, Pharmacy, Business Management, Nursing and Human sciences are well established and much sought after. With this broad range of educational and professional training opportunities, student diversity present a rich variety of cultural background and enhance integration in real terms.

There is a 1100 bedded hospital associated with our medical college having yearly intake of 250 students for graduation in medical sciences. We have a fully Wifi campus with individual library and hostel facilities individually for each of our institutions. Lush green campus surrounded by modern landscaping gives a nice uplift to the campus. We focus on our motto Committed to Excellence.

WELCOME STUDENTS,
I, with immense pleasure, would like to welcome you to the Index Group of Institution, Indore (MP). From here starts your journey towards your one important goal to become a good Doctor, Dentist, Manager, Scientist, Administrator, Nurse, Technician, Teacher, Pharmacist, research scholar & other professonals to serve humanity. Index Group of Institution is situated in a 40 acre campus along with backdrop for great educational vision.

We are committed to provide you the best education of national and international standard with special reference to our country with the best facilities to be made available. This is just the start of your journey, we hope to become your support and teacher in achieving your dreams.

Education has no boundaries. With this aim along with academic excellence we believe in moulding our students for the best in all extra-curricular activities as well. Institution alone cannot stand without the support and hard work of their students so we also expect from our student a commitment for doing the best.
Dr. G.S. Patel, Dean (MD Paediatrics)
From the Desk of Dean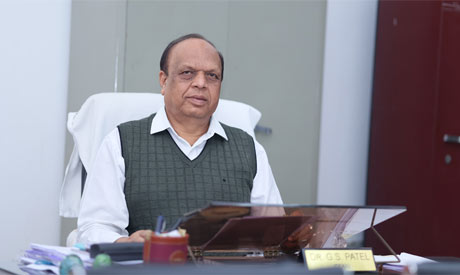 As the budding medical students embark upon the journey to pursue the highly distinguished and noble medical field, Index Medical College, Hospital & Research Center, Indore feels privileged to lay a robust foundation for such determined intellectuals.

At Index Medical College, Hospital & Research Center, Indore, the best and the brightest minds are challenged to master the science of medicine and develop a sense of concern and compassionate care for mankind in all respect. We encourage our students to walk the extra mile by not only focusing on the academic perfection, but also in developing their critical thinking this is achieved by exposure and participation in patient care and clinical tests. Beside studies you can also enjoy the co- curricular activities to showcase your talent.

We are strongly committed to our culture of instilling and maintaining the medical profession's moral responsibilities. This can only be achieved by maintaining the decorum of this highly esteemed field by imbibing the mix of discipline, patience and perseverance. I encourage the students to the flag bearer of responsible professional behavior.

With a rich tradition of great teaching, our highly knowledgeable faculties are passionate in bringing real life experiences into the teaching combined with clinical setup to enhance the learning outcome of the students these individuals are determined to enable your growth as a world class medical professional and their commitment clearly reflects in the intellectual engagement with students.

All the mentioned synergies work together to groom you into a well groomed medical professional. I encourage you to let your inquisitive self explore how best IMCHRC can enable your dreams.

On behalf of Index Medical College, Hospital & Research Center, Indore, I am pleased to have you on board. Wishing you all the best in your endeavors!

Address: Index City, Near Khudel, Nemawar Road, NH-59A, District Indore, Madhya Pradesh- 452016 (India)
Mobile: 9630098980, Landline: 0731 4013604
Email: deanmed@indexgroup.co.in
Mr. Mayankraj S. Bhadoria, Vice-Chairman (MBA - Cardiff University, UK)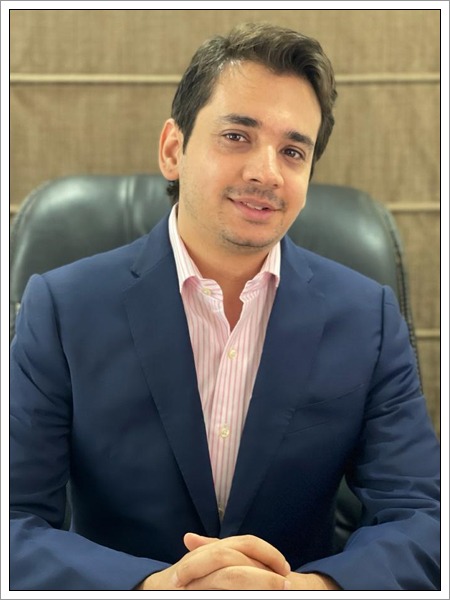 Index group has interests in diversified disciplines.

The campus has a Hospitals with a combined capacity of around 1100 beds and 06 academic Institutions under its umbrella. The Trust provides free medical services and treatment including the surgical procedures and diagnostic test, food, ambulance services to the poor and needy. Holding free medical and dental camps in rural areas is a regular activity of the Trust.The Index's Campus in addition to academic institutions also has a massive housing colony & hostels.

The Group is planning to enter in collaborations with foreign universities. It will ensure students and faculty exchange programs.
Dr. Pawan Bhambani, Director
From the Desk of Director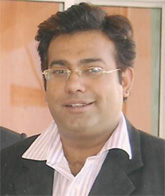 Welcome to the Institute of Medical, Dental, Nursing, Pharmacy, Paramedical and Management, Engineering and Technology (Coming soon) at Index Group of Institutions. The Chairman and Directors at Index Group firmly believe that Technology has for ever driven the world and in these turbulent times it is still continues to fuel momentum for growth and development.

Index institute of Medical, Dental, Pharmacy,Management, Engineering and Technology is their brainchild to provide bright, creative young people with a high standard of education with a wide range of disciplines available, the choice of double-degree programs, excellent links with industry which bring the opportunity for hands-on experience in the workplace, means that there is truly something for everyone.

Our teaching system involves considerable interaction between lecturers and students, with regular tutorials, small group classes and extensive laboratory work in our state of the art laboratories.

With the high level of support and guidance from the faculty, students can develop themselves not only to be highly technically competent, but also to be mature, self-reliant and capable of moving confidently into new and diverse fields, either within Engineering or otherwise. We believe, education in Management , engineering & Technology is education for life.

We are confident that you will find Index Group of Instt. challenging and awarding experience where you are driven to achieve.
Medical Superintendent
Mr. R. S. Ranawat, Director (Planning)
Mr. Nitin Gotwal, Administrator Head & HR Manager (MBA- Hospital Administration)
Mr. Sudhir Joshi, Architecture Engineer
Mr. Vinod Yadav, Office Superintendent & Project Head (M.Com)
Mr. Deepak Mishra, Laisioning Officert (M.Com)